Long time no update! Been busy. We drove down to North Carolina to visit Eric's cousin Michael and his family, Chris, Audrey and David, down in Winston-Salem. We all had a great time playing with the kids and the girls got to try a bunch of new foods -- including shrimp gumbo. Evie got her first split lip when she toppled over and smacked into an armchair, but she weathered it well. Here she is fast asleep a few minutes after she did it...
Lily had a GREAT time in the playroom, and here she is living it up there... (those are audrey's legs behind her!)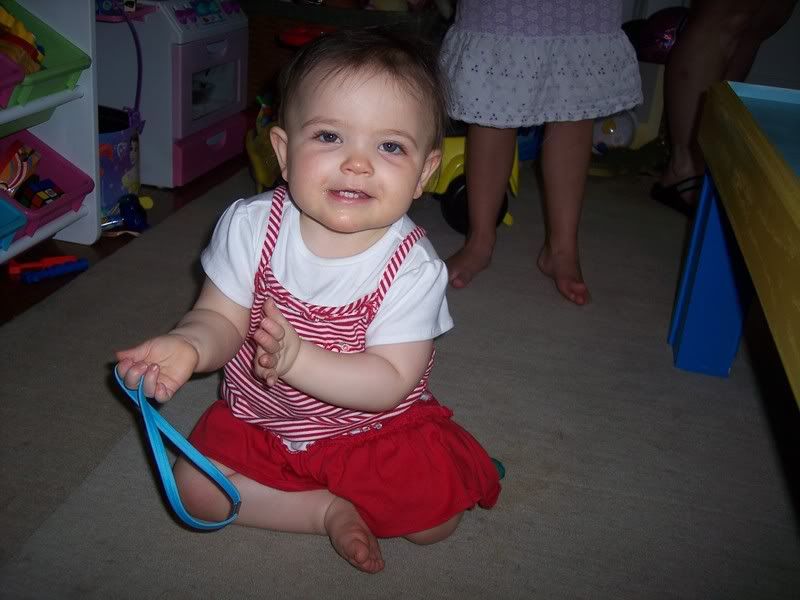 After N.C. we trekked down to Florida to visit my parents in Fort Myers. The girls had a good time with their grandparents. They got to play with bubbles (in Evie's case, EAT them in this picture...)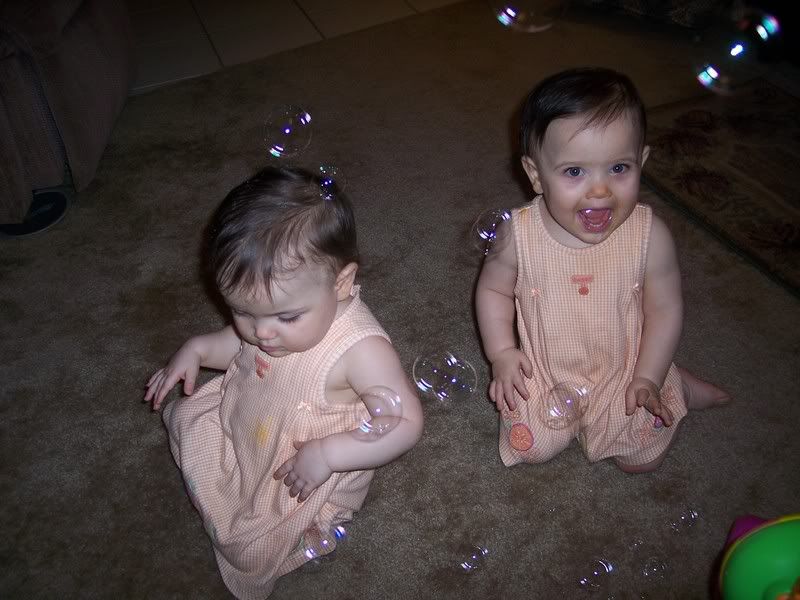 They also went to the beach...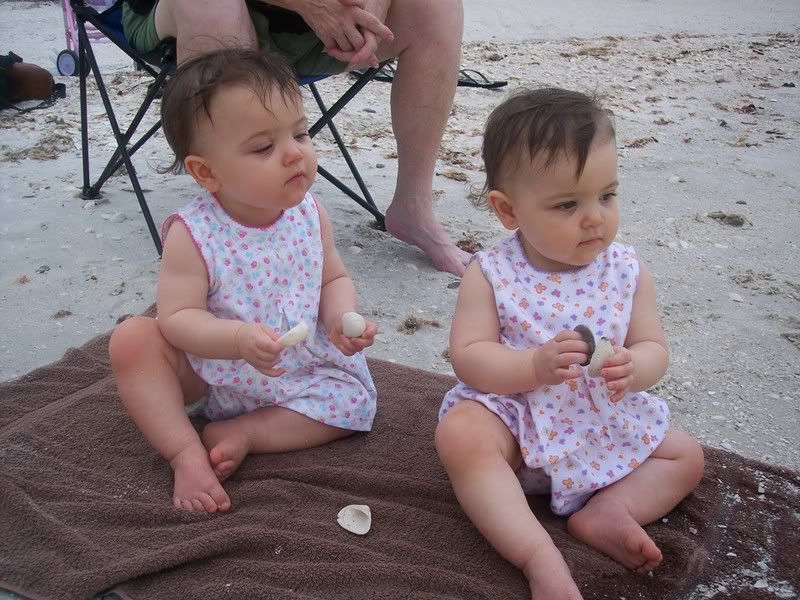 And Evie wasn't keen on the wet sand on her knees when she crawled off the towel! She has a sort of "ugh" look on her face!!!
And for some fun the girls each tried on Grandma's old wig that she doesn't use anymore. At least I don't THINK she does...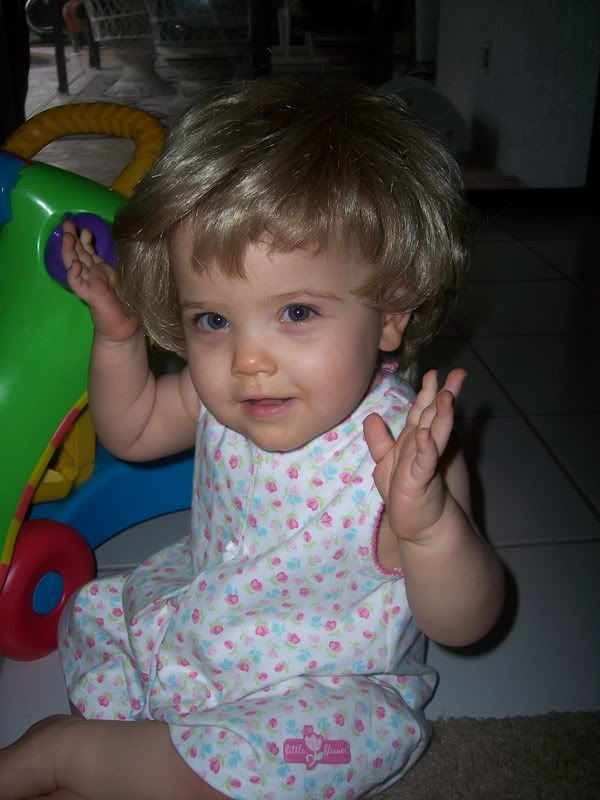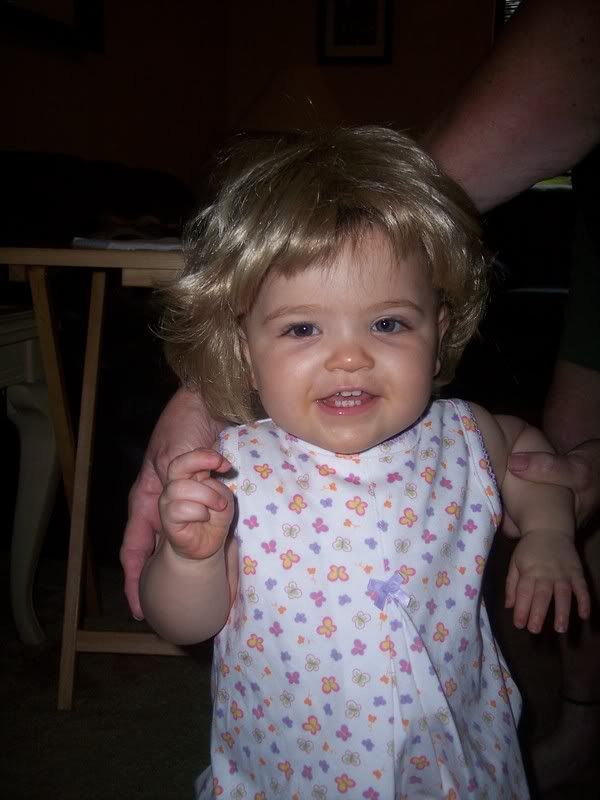 They also got to visit our old favorite restaurant, which we won't be going back to since it has changed owners and is no longer worth the money or the hassle of going there. So here we are for the last time at Wahoo Willies on Fort Myers Beach.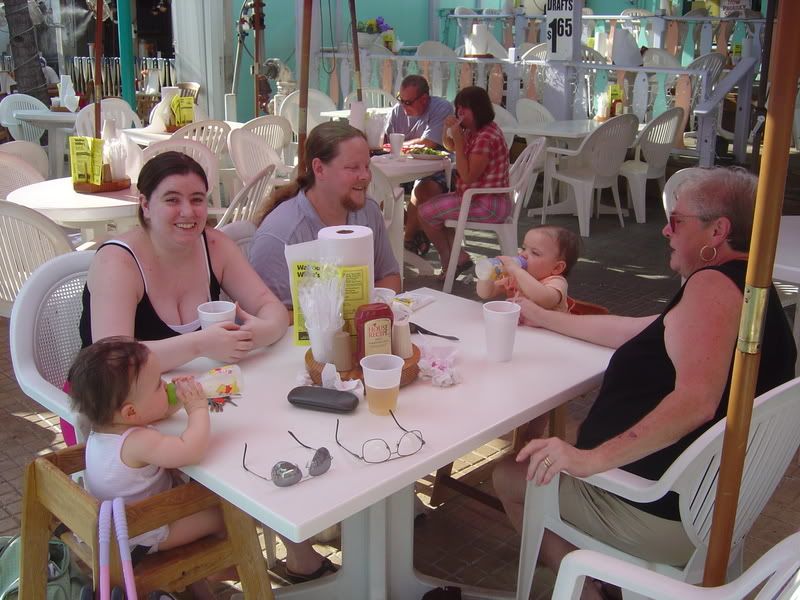 When we get the pictures, we'll have to put them up, but the girls also went to visit their great-grandmother, my Aunt Kathy and Aunt Eileen, cousins Lauren and Shannon; visited the Calusa Nature Center again; and went to visit Mildred and Dolly again.
The MILESTONE I mentioned. BOTH girls can now take about 6 steps on their own! Lily went from NOTHING to doing that tonight! What a birthday present, huh? I turned 26 yesterday, so that is a great present for me!
Until next time, enjoy the pictures!!!!